Residential Electrical Service You Can Count On
Your house is likely your biggest investment, you need an electrical contractor you can trust to work on your home's electrical system.
Request Service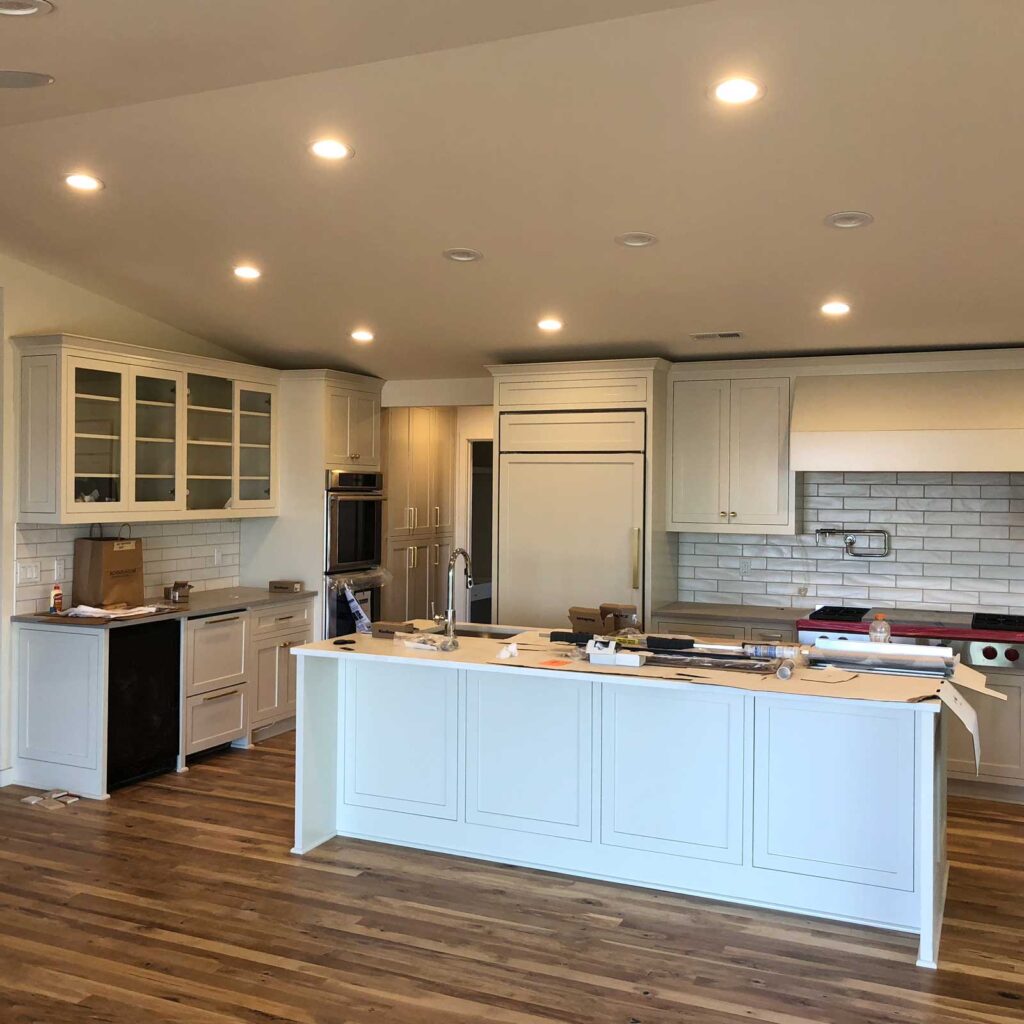 Choose Peak as your residential electricians of choice.
We understand that when you call for a residential electrical service job, you mean business! You have a project on your hands or maybe some important questions about an electrical upgrade or even an electrical emergency. We work hard to make the process stress-free from scheduling service or getting a quote to completing the job. We stand behind our values and are only satisfied when we earn your trust.
We are dependable. Here at Peak Electric. we stand behind our word. Our promise to you, the consumer, is that we will show up to our appointment on time and on schedule.
We stand for quality. Every job we complete receives the same attention to detail, from start to finish, no matter the size of the project.
We are employee-owned. Every employee at Peak Electric is respected and has a voice on the team. We hold each other accountable, with the safety of everyone involved as our top priority.
We are trustworthy. We strive to have open communication and transparency with every customer and project.
We are committed to service. Customer service is taken very seriously by the entire Peak team. We want to establish long term relationships with every customer
Electrical Panel Upgrades
Replace an outdated panel or upgrade to a new and larger capacity panel.
Circuit Breaker Add-Ons
Add a 220 supply for your hot tub, generator, sump pump, shop, and more.
Knob and Tube Removal
Bring your historic home up to current electrical code by replacing knob and tube with modern wiring.
Electric Vehicle Charging
Charge your EV faster at home with a high voltage charging station.
Electrical System Troubleshooting
We can identify and fix issues with your home's electrical system.
New Construction and Remodels
Whole-home wiring for new construction and rewiring and new wiring for remodels and renovation projects.
How Can Peak Electric Help With Your Next Electrical Home Project?
Lighting design and layout
Panel Changes
New home construction
Home additions and remodeling
Electrical troubleshooting
Service changes and upgrades
Meter base installations and repairs
Baseboard heat installation and replacement
Wiring and hook-up of furnaces and heat pumps
Vent fans, paddle fans, and attic ventilation fan installation and replacement
Kitchen hood fans
Bathroom and utility room exhaust fan installation and replacement
Under-cabinet lighting
Recessed lighting and LED lighting new installation and upgrades
Indoor and outdoor security lighting
Landscape lighting
Hot tub and mobile home hook-ups
Swimming pool wiring
Looking for answers about your upcoming residential project? Click here to ask us about it!
Residential Electrical Projects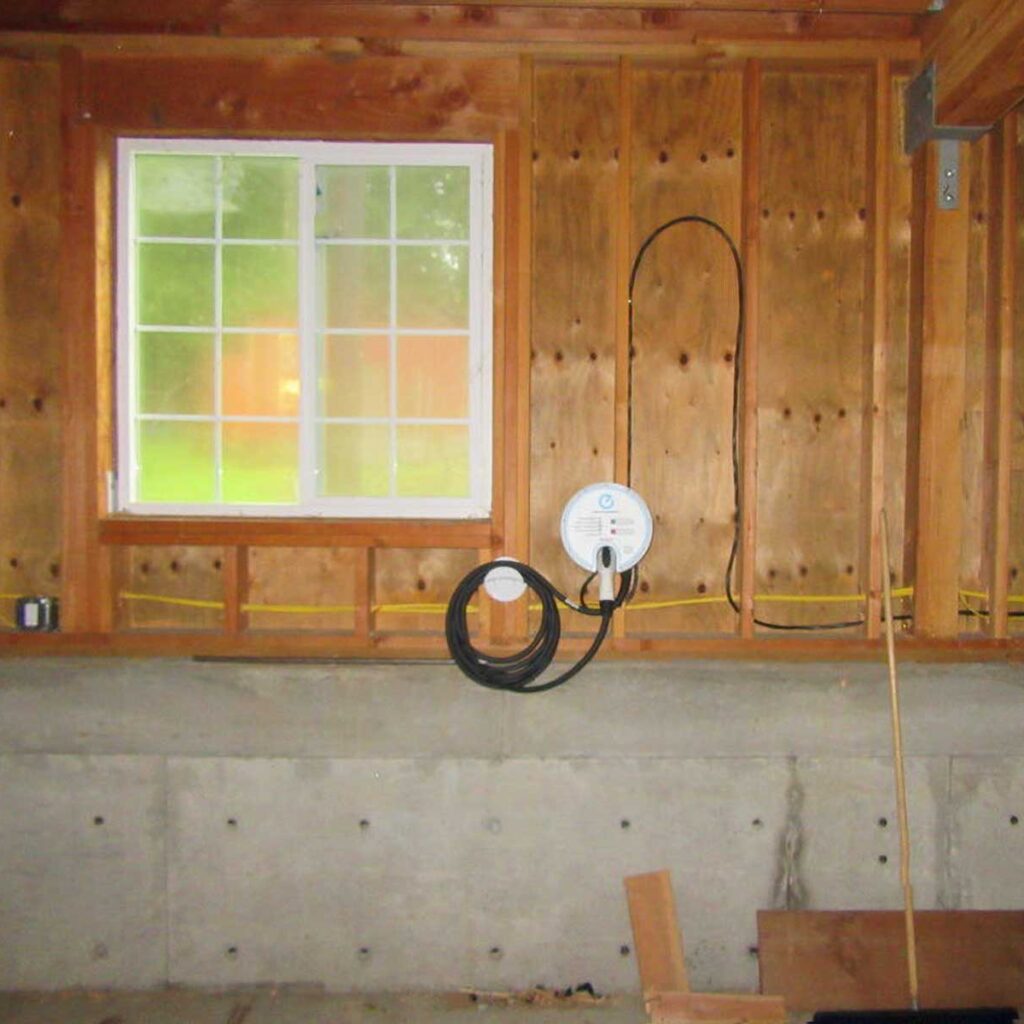 Peak Electric can hook up your home electric car charging station, charge faster with a 240v connection.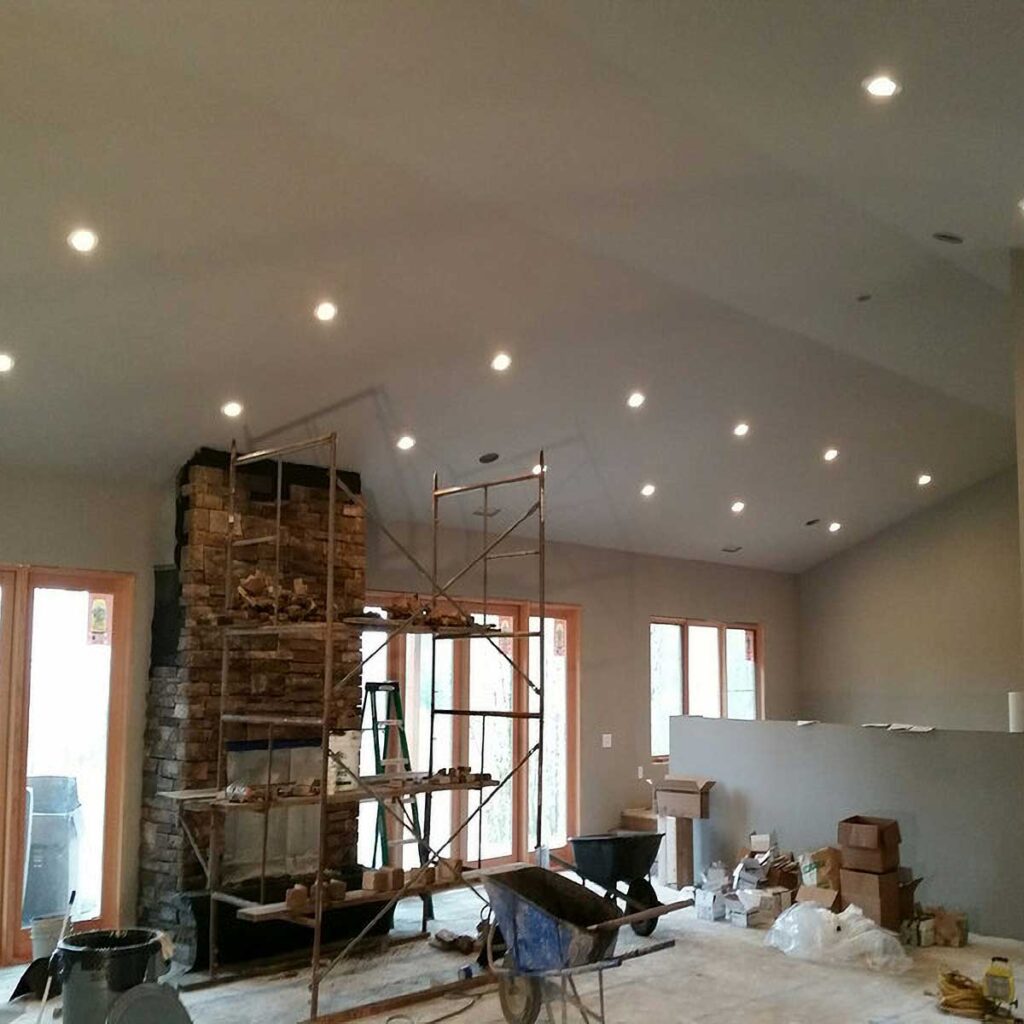 Recessed lighting, wiring, and data cable wiring for new construction projects and remodels.
Creating the perfect outdoor living space by having a Peak Electric electrician run an electrical hook up.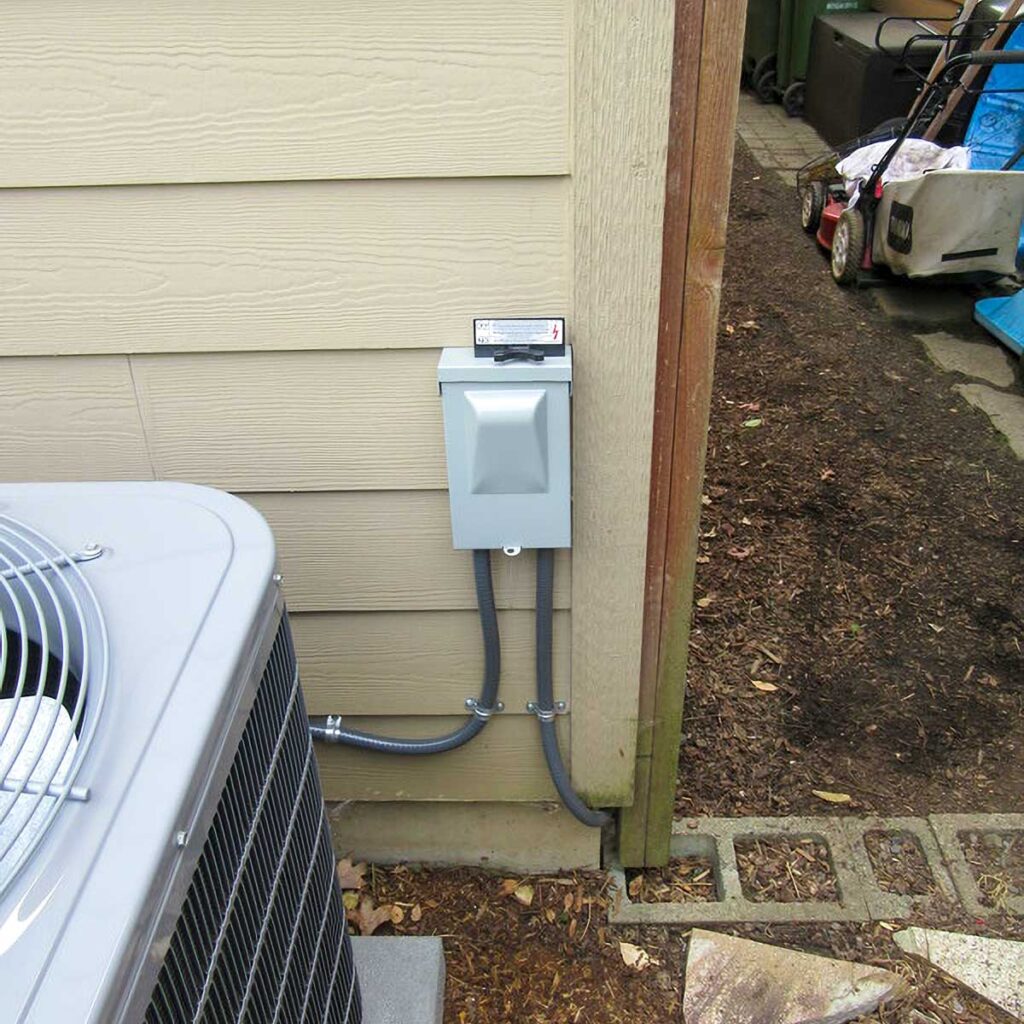 Outdoor emergency shut off and lock-out switches for heat pumps, spas, and more. Our licensed contractors can install for you.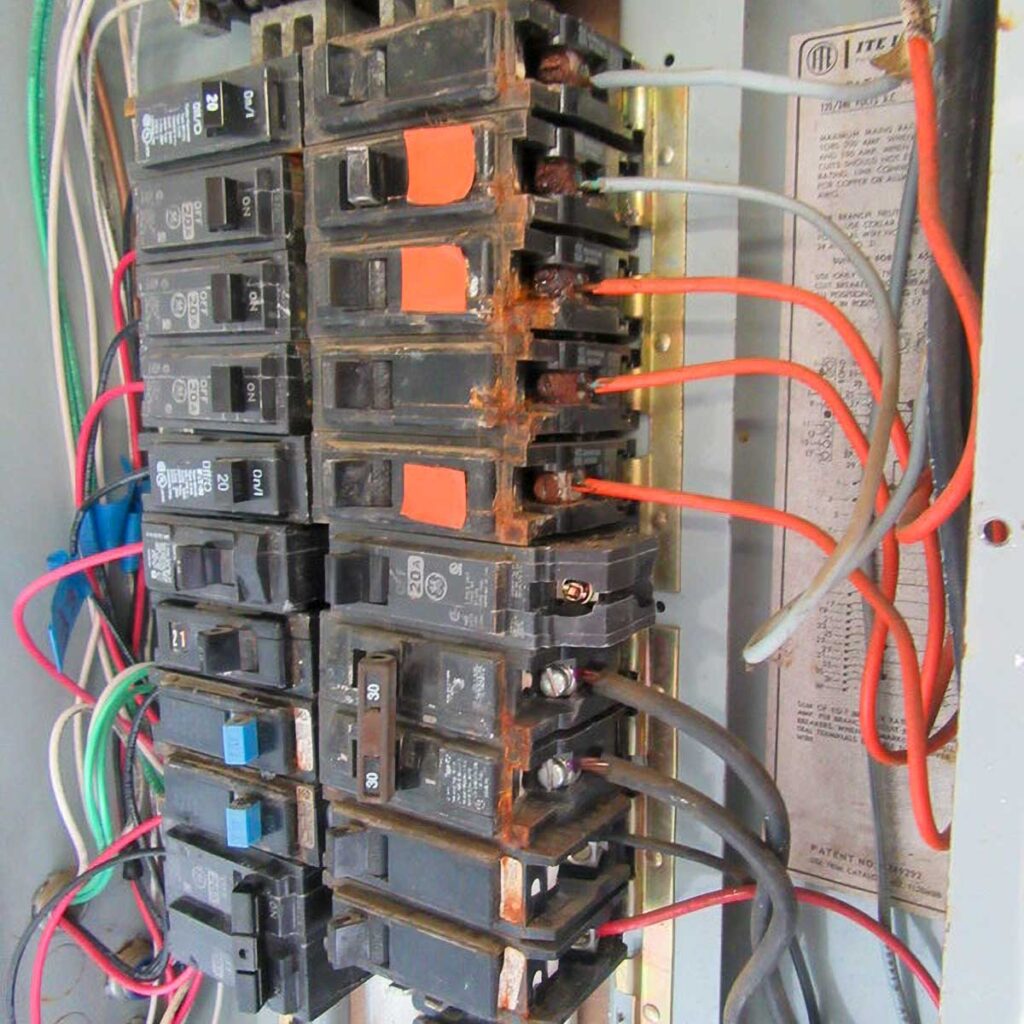 We can replace damaged circuit panels. This example here was damaged by water resulting in corrosion which can make the panel unsafe.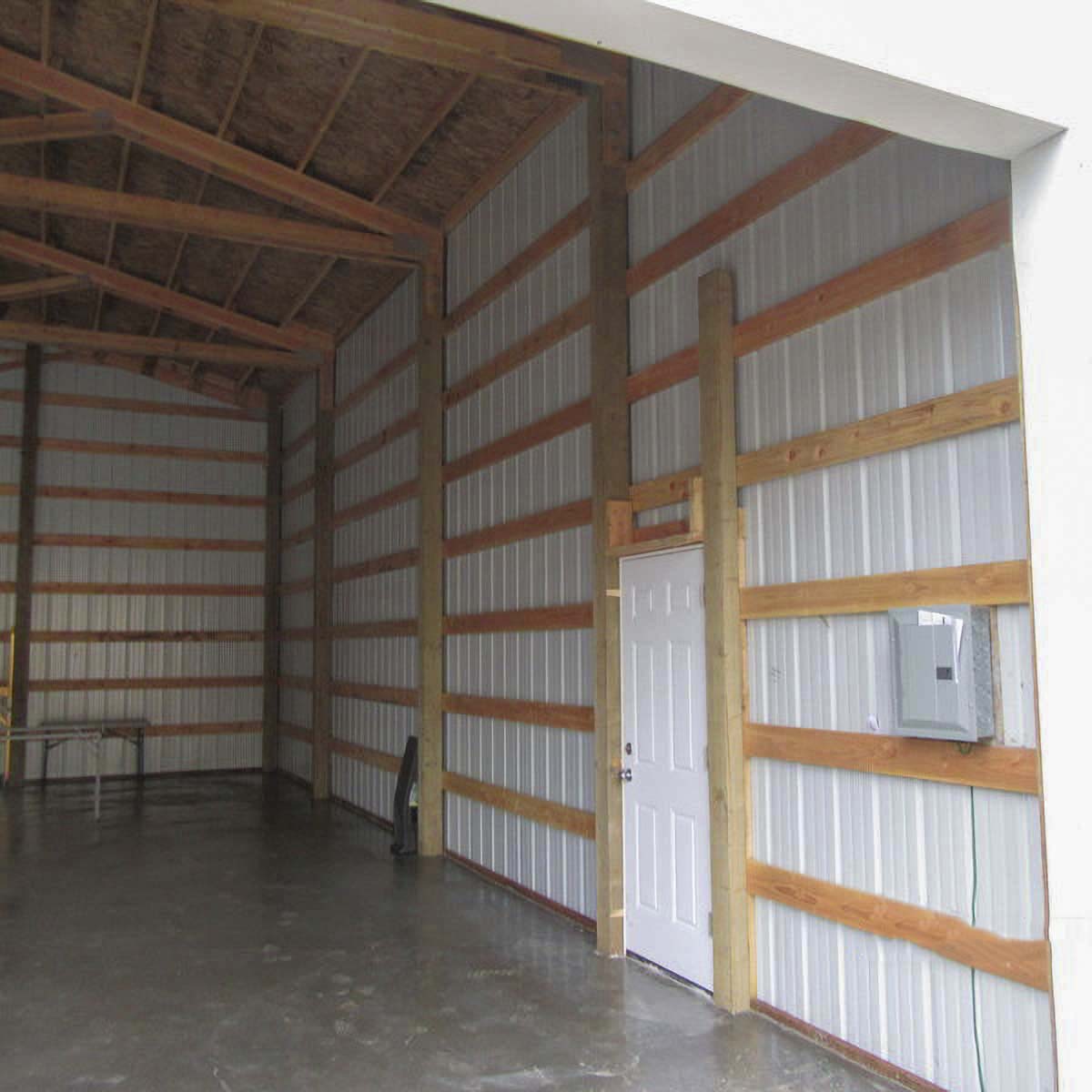 If you are building a new pole barn, shop or garage, Peak can run power and a new panel for your addition.
Stop By
50425 Columbia River Hwy
Scappoose OR 97056